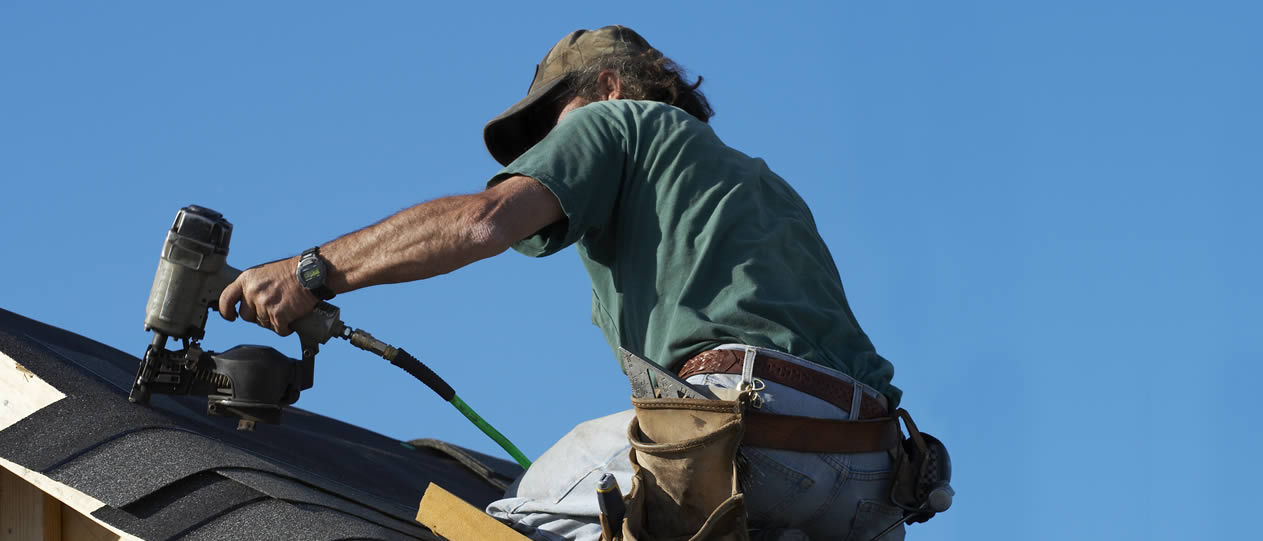 A residential home or commercial building is not complete if it does not have a solid roof to protect it from the elements outside.  Patching and other types of roof repairs are often not the answer to roofing damage or an aged roof.
After thorough inspection of your roof, we make recommendations with the level of service necessary to ensure your roof's safety, quality and longevity as top priorities.  A complete tear-off, down to the roof deck may be necessary with a replacement roof to follow.
We are your most trusted #1 choice in roofing contractors from Troy, Michigan for more than two decades.  We are Troy Roofing Pros.  We have been servicing roofs locally in Troy and the surrounding suburbs for more than two decades.
The services we offer include repair, maintenance and installation of:
Roofing
Gutter, siding and trim
Chimney and flashing
Vents
Skylights
Solar Panels
When is aTear-Off necessary?
Most professional roofing contractors recommend a tear-off over re-roofing.  You might say, of course they do.  It is more work which equals more money for the roofing company.  While it does take time and thus cost more, it is well worth the expenditure in the long run.
Roofs that have been in place for 20 or more years have simply experienced a lot of wear and tear.  Only when the old roof comes off does structural type conditions become apparent.  Through the years, shingles have been replaced and perhaps a repair here and there.
Layers of shingles by themselves signal too much weight on a roof.  The deck, boards the roof set on, becomes weakened.  After the tear-off, boards are inspected for strength and durability.  Often boards need replacing because of rotting.  The replacement roof can be applied to a new, strong surface with great certainty after a tear-off.
Troy Roofing Pros and the Tear-Off
We are not intimidated by the toughest part of roofing, the tear-off.  It is a difficult, messy job.  Most of the time, there are several layers of shingles.  This makes the job more difficult and time consuming.
At Troy Roofing Pros, we have the experience and reputation of knowing our craft.  We have a process that gets the job done quickly, efficiently and completely.  Our tear-off process includes:
Check building codes in your area
Get necessary permit(s)
Schedule a team of roofers based on size and type of roof
Get to work; do the tear-off
Clean the area completely
Inspect roof and replace/repair deck as necessary
Project Manager inspection
Roof Replacement
The functionality of your roof is a priority.  That means, it must be a protector of your home or business, its inhabitants and the contents.  At Troy Roofing Pros we not only provide exceptional protection and performance, we add a stunning look to your residential and commercial property.
We service a wide variety of roofing materials, in many textures and colors.  We will give you a roof that is durable, high quality and perfectly complemented to your home or commercial property.  Most important, it will last for years to come. Roofing materials available include:
Asphalt
Composite
Rubber
Slate
Metal
Again, we have a streamlined process.  Once the tear-off is complete and the deck is inspected and corrected, we will:
Prepare the surface for the new shingles i.e. felt paper, flashing …
Lay the shingles and secure them completely
Install vents and ventilation products
Flashing properly in place
Project Manager inspection
Timing of Tear-Off and Replacement
Time is critical between the tear-off and replacement.  As soon as the old roofing is taken off, the roof is literally unprotected.  It is important to schedule a tear-off in good weather.  If the weather is potentially inclement, tarp and other covering materials must be available to protect the roof.
Our team of workers order and have all materials onsite before the tear-off is complete.  The intention is to replace your roof immediately.  Our roofing professionals are knowledgeable and experienced at all steps in the process.  They get to work immediately preparing the roof for replacement.
We believe you will be impressed with our ability to inspect, evaluate and get the project done with our full management inspection.  Once you approve the work, we get to work.  Most projects can be complete in one day with proper planning and reasonable weather conditions.  Your 100 percent satisfaction is guaranteed before, during and after we complete the project.
Take the first step and call us, Troy Roofing Pros, at 248-509-8015.  Review our website http://www.troyroofingpros.com for information about tear-off and replacement services in the meantime.