A popular choice of home owners today is metal roofing. It provides an economical way to cover your home and with the many choices of colors and styles it can really make your home beautiful.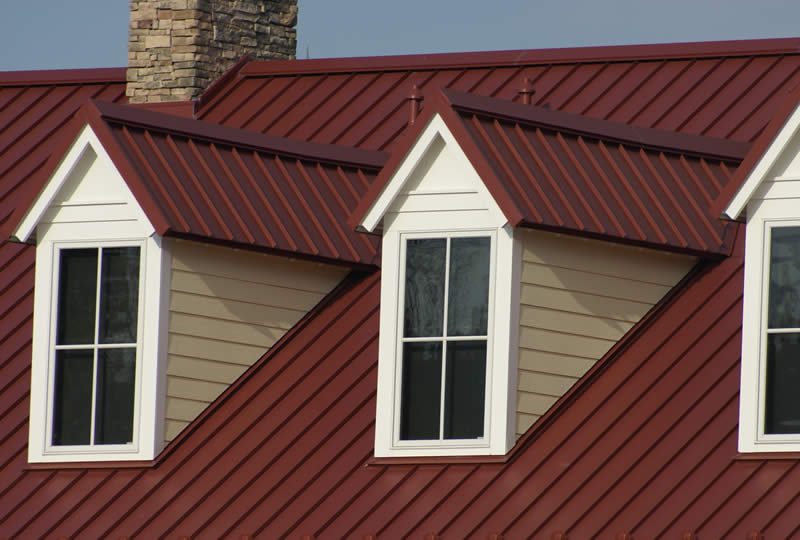 Metal Roofing at Troy Roofing Pros
Want a new metal roof for your home? Troy Roofing Pros can install a new metal roof on your home over other roofing systems at a great price. We have decades of combined experience in roofing for residential and commercial roofs. We'd love to speak with you about your roof and we offer free estimates to install a new metal roof on your home.
Metal roofing has many advantages. They are also one of the most 'green' roofing systems that you can use. Since metal roofing is totally recyclable including fasteners it makes for a great roofing system. Many home owners also like the fact that it's fire proof and will not burn like other roofing systems such as tar will. But what most people like about a metal roofing system is the budget. They are comparable in price to a shingle roof in many ways and can last up to 50 years.
Choose Troy Roofing Pros for Your Metal Roofing Needs
At Troy Roofing Pros we want our customers to be completely happy with their service they received. We offer a 100% customer service guarantee. We go that extra mile to make sure you're completely satisified with our services. We do this because we want you to be satisfied and also because the integrity of our company depends on it.
We also offer emergency service that is available 24 hours per day and seven days per week. If you have a problem with your roof and you need emergency repair, we're here to help. Give us a call and tell us about your problem and one of our many roofing experts can assist you.
With the combined experience of decades in the roofing industry and full crew that will be assigned to your roofing project we can complete your roof in as little as one day. Want a free estimate from Troy Roofing Pros? Simply fill in the form or give us a call at 248-509-8015