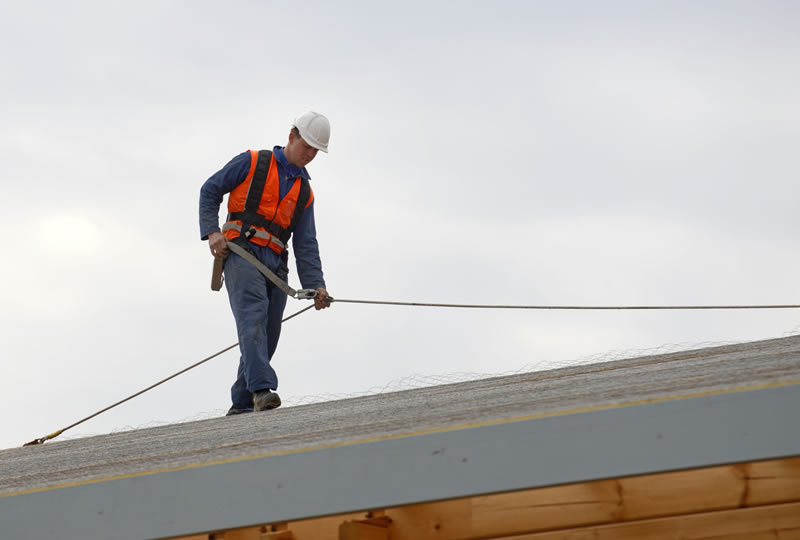 Roof repair and roof maintenance go hand in hand.  With proper maintenance of your roof, roof repairs tend to be minor in scope.  And, you can improve the appearance of residential or commercial property while extending the life of your roof with regular roof maintenance.
Benefits of Regular Roof Maintenance
Minor periodic projects such as sealing leaks and replacing damaged or worn shingles preserve the life of your roof and maintain its integrity.  We believe it is possible to put off the major task and expense of total roof replacement by making repairs as they arise.
Don't wait till you have a problem with your roof.   Call Troy Roofing Pros at 248-509-8015 for a no cost, no obligation inspection.  We are your local roofing contractor and have been maintaining roofs in Troy, Michigan and the surrounding communities for more than 22 years.
Hiring the Right Roofing Contractor
Troy Roofing Pros is a hometown, family-owned and operated roofing contractor serving hometown residential and commercial customers for many years.  We have a proven dedication to exceptional customer service and craftsmanship.
We continue our legacy year after year by providing the industry's best solutions to roofing issues that can and do arise.  We have access to the best high-quality materials and techniques to ensure your roof will last.
We have thorough knowledge and experience with insurance procedures.  Our customers suffer no surprises when insurance related roofing projects or emergencies occur.  Our friendly staff is ready to accommodate every situation.
Why Choose Us?
In business for more than 22 years
Insurance claims assistance
We are fully insured and licensed
Thorough quality inspection when project is completed
Written warranties on all work
We are nearby, local; we are your neighbor!
Our roofing technicians are all fully trained and certified to complete work needed.  Our company holds all licenses and is properly insured.  When you hire us you can be sure that you have chosen the most reliable, knowledgeable contractor who follows industry guidelines and rules.
More about Roof Maintenance
Your first line defense is preventive maintenance.  We recommend bi-annual inspection of the inside and outside of your roof.  Our technicians will take the time needed to pay attention to every detail on your roof and provide any recommended solutions.  Our technicians are accurate and will also give an estimate of work recommended.  This is provided free of charge and you are not obligated to have us do the work.
As for timing of inspection of your roof, changing seasons are a good indication.  The winter months wreak havoc on anything outdoors.  Your roof is no exception.  Going into the winter months is a good time to make sure your roof is secure and free of debris for proper drainage.   The summer months with the heat and potential for rainy, stormy weather also indicate an inspection of your roof.
Roofing goes beyond quality materials and good craftsmanship.  It is important to check areas around your roof.  As part of our inspection, we also inspect the following:
Gutters and Downspouts – Basements often flood and exterior walls damaged if gutters and downspouts do not move water off the roof and away from your home's foundation. Prevent this by keeping gutters free of debris and downspouts properly connected and directed away from your home.
Roof Flashing – The flashing around chimneys, vent stacks and skylights should be checked. The purpose of flashing is to seal and prevent water seepage.  Loose or damaged flashing is a problem.
Chimney – The chimney is a major source of ventilation for your home. Since it is an opening from the outside to the inside of your home, it should be inspected.  Bricks may be loose or cracks may be obvious.  Water can leak into your home through the chimney.
Roof Ventilation – Ridge, soffit and gable vents should be inspected. Vents often give insects and rodents access to the attic if not properly screened.  Inspection inside the attic and from the house exterior is necessary to insure the attic is protected.
At Troy Roofing Pros we realize the functionality of your roof is primary.  A well-maintained roof, however, is one of the most important ways to protect your home from the effects of  'Mother Nature'.  Call us at 248-509-8015 or contact us online through our website at http://www.troyroofingpros.com for a free inspection and estimate for roof maintenance.