Protecting your business is a must. In fact, one of the best ways to protect your business from the elements is by getting your roof inspected. A roof inspection and catch problem areas that may cause major problems later.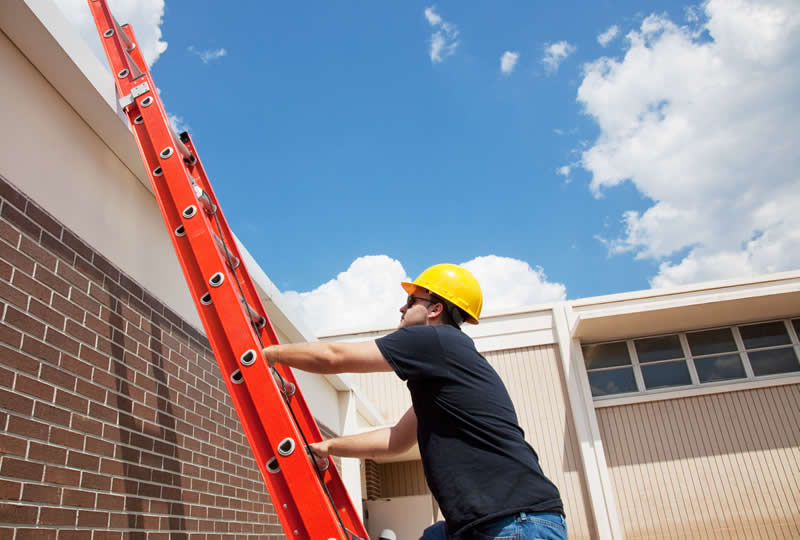 Commercial Services at Troy Roofing Pros
At Troy Roofing Pros we offer roof inspections for commercial applications. We can also cover your business with the latest roofing technologies and we offer roof repair for your business.
We're the top roofing company in Troy Michigan because:
We offer complete customer satisfaction. We want you to be completely satisfied and will do everything we can to make you happy and satisfied with our service.
We've been voted #1 by our past customers on service, reliability, and quality in the Troy Michigan and surrounding areas.
We have decades of combined experience in the roofing and construction industry. Our experts have experience in commercial, tar , rubber, metal, and shingle roofing.
We're on call 24 hours per day and 7 days per week. When you need us, we'll be there to address the problem and minimize any damage to your inventory or building.
We offer affordable quality service. We also have financing available in case you need it. We're flexible and able to work with you to provide the service you need while still delivering quality.
Our No Leak Guarantee means that your roof will be done right the first time. We guarantee it.
Your Roof Protects your Business, Protect Your Roof
The roof on your building protects the inventory as well as the operation of your business. If your roof starts leaking it could destroy inventory but it can also cause problems in other areas of the business. In severe cases you may be forced to close the business until things get back to normal and repairs are made.
That's where Troy Roofing Pros comes in. We can inspect your current roof and inform you of any potential problems and offer repair before you lose any inventory or time in business. But if there are problems with your roof, we offer full roofing services including commercial roofing services in Troy Michigan and surrounding areas.
We'll help you get back up and running quickly with minimal intrusion into your business. Most projects take less than 2 days since we have a full crew and equipment to handle even the largest roofing jobs.
If you're ready for commercial roofing services for your building or just need an inspection, we'd be glad to speak with you. Use the form on the right to send us an email and we'll get back in touch or call us directly at 248-509-8015