Now is the time of year to consider a new roof.  You might be tempted to call one of those contractors you see in your local newspaper, but are they licensed? Do they back up their projects with 100% liability insurance? Do they have over 21 years of experience in new roof installation, roof repairs, roof winterization, shingle replacement, re-roofs, tear-offs, roof inspections, flat roofing, roof maintenance, and metal roofing? If the answer to any of these questions is "no," you need to call Troy Roofing Pros. We have a reputation for being the #1 Oakland County roofing contractor in the state of Michigan. Our experienced, licensed professionals are exceptional at what they do, which is why we have repeat customers year-after-year.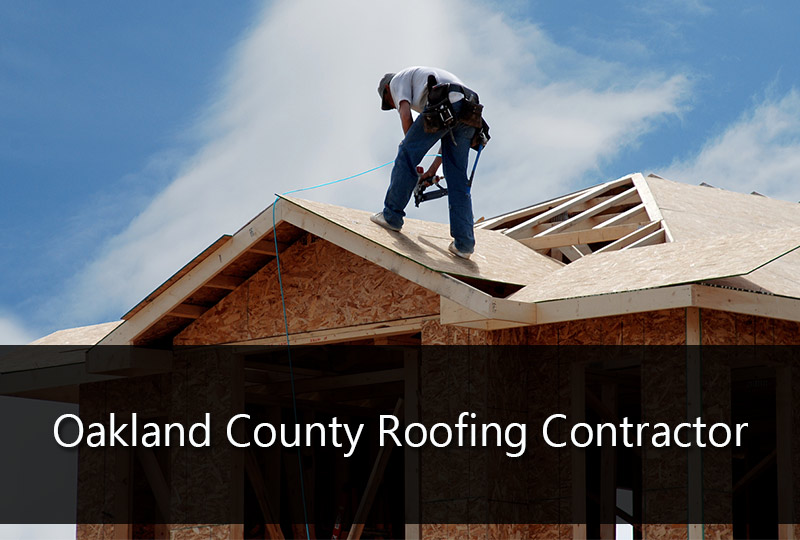 We'll give you the best materials you can find.  That's our pledge to you at Troy Roofing Pros. We offer a money-back guarantee, one day roof installation in most cases, roof ice dam removal, and only GAF, Certain Teed roofing materials. Whether you want metal or flat roofing, we promise to give you the one-one-one personalized attention you deserve. We are with you every step of the way, whether you need shingle or roofing repairs, or a total roof replacement. We offer free roofing inspections and safety reports. There's no need for you to climb a ladder when our experts have all the proper equipment and licenses they need to do the job safely. There's no reason for you to risk falling of a ladder. We have complete, end-to-end company insurance to cover any potential liability, so you can relax and sit back, worry free until your new and improved roof is complete on your Troy, Michigan home.
No other roofing contractor in Oakland County is as professional as we are.  If you live in Troy, MI or any surrounding city, you deserve the services of the very best roofing company in the area. Looking for a free roofing estimate? Look no further than Troy Roofing Pros. We have extremely affordable financing available and the most competitive payment plans around. Give us a call today at 248-509-8015 to set up your complimentary commercial or residential roof inspection for a free estimate. Want to know more about our top notch attention to detail and quality? Visit our website at http://troyroofingpros.com/ and find out why our customers recommend us to all their family and friends. You can find us on Facebook and Twitter, too. We're worth checking out! Your home is worth it, too.
Oakland County Roofing Contractor